Merry Christmas
24th December 2021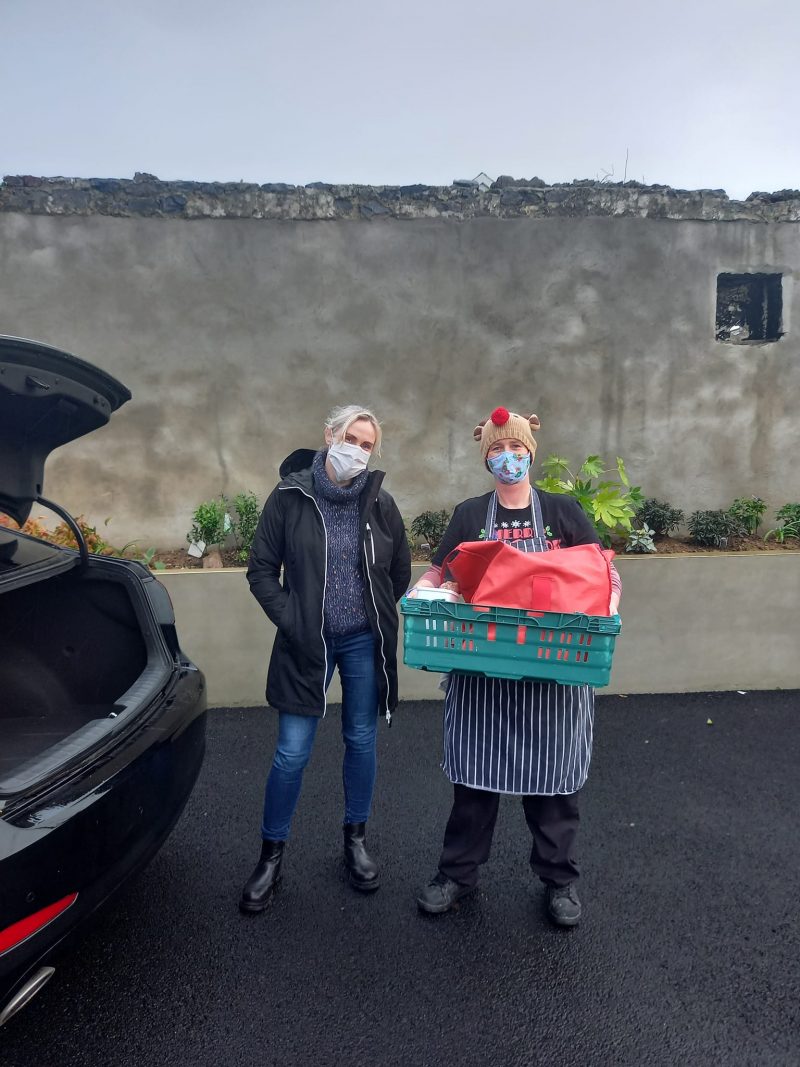 Our Christmas elves were out in force this week delivering Meals on Wheels to 180 service users in Co Clare.
As well as this we also supplied Christmas dinners this year to charities such as Alone, Novas and Focus Ireland. Our own Volunteers are also taking time tomorrow to bring Christmas dinner to many of our service users.
This week our staff and volunteers delivered Christmas packages to all of our service users. Obair also delivered Gingerbread Houses to children as part of the Hot School Meals Programme.
Staff at the Tradaree Hub and Volunteers are working throughout the Christmas period. If you have any queries about Meals on Wheels next week please call 086 785 1620 between the hours of 9.30am and 1pm.
Thank you to the Aine and the children at Scoil na Maighdine Mhuire again this year for their wonderful Christmas letters.
Massive thank you to all our amazing staff and volunteers for showing true Christmas spirit.
Happy Christmas from everyone at Obair Meals on Wheels.