Meals on Wheels
20th October 2020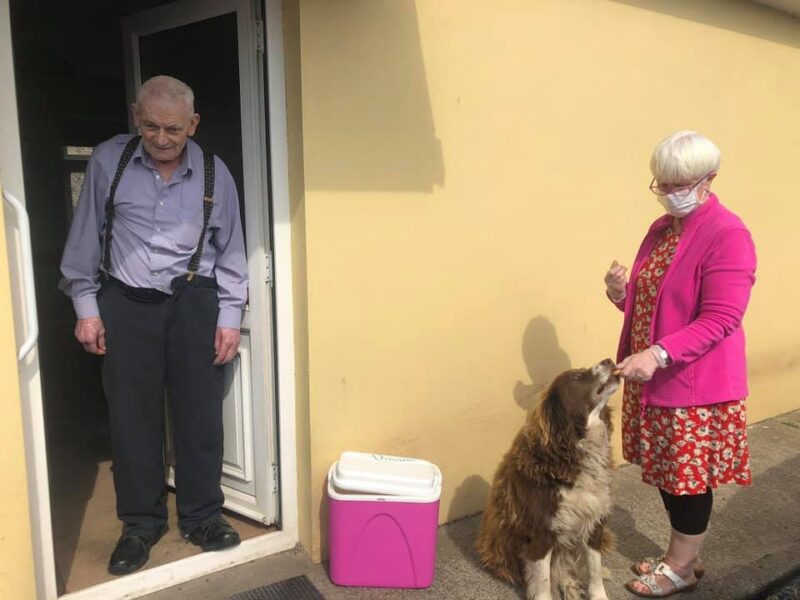 With the second Covid 19 lockdown underway our Meals on Wheels service is experiencing a high demand. We were joined by Eric Clarke of Virgin Media News this morning who visited some older people in our community. See below a lovely feature on the service with a visit to Mary who avails of daily meals with her husband John. Also seen in this piece is Kay Murphy formerly of Obair and currently the President of Active Retirement Ireland. Kay explains the importance of keeping engaged and also the benefit of now having access to a "social bubble", which it is hoped will go some way to combating social isolation in the elderly community.
The Meals on Wheels service can also help with social isolation and can reassure a family member that their loved one is keeping safe at home. We are currently delivering 2 course hot meals for 7 days a week in the areas of Ennis, Shannon, Newmarket on Fergus, Clarecastle, Quin, Tulla(pending), Kilkishen, Sixmilebridge, Bunratty and Cratloe. If you would like to enquire about availing of the Meals on Wheels service please call Eimear on 061 368030.
Click on both of these links to view the feature on Obairs Meals on Wheels service.
https://www.facebook.com/VirginMediaNews/videos/402232100933524
https://www.facebook.com/VirginMediaNews/videos/2739888886235858