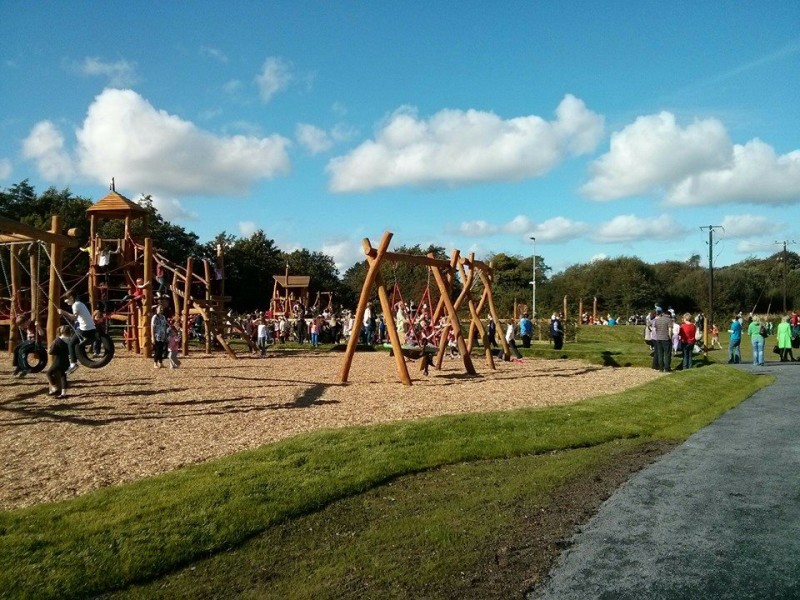 O' Regan Park
O' Regan Park Playground and Recreation Area opened to the public in October 2014.
This scenic piece of land situated in the heart of Newmarket-on-Fergus was donated to the community by Dr. Brendan O' Regan. Dr O' Regan was a forward thinking man who contributed greatly to the village as well as being instrumental in founding Obair in 1993. He also established the Shannon Duty Free, The College of Hotel Management as well as Bunratty Heritage and Folk Park.
The O' Regan Park Development Group worked tirelessly for years to bring this area to fruition and the park is a beautiful display of craftsmanship and hard work. The area consists of a children's playground, picnic areas, nature trail and outdoor classroom/storytelling area. This area of the park has been supported by the 4 local schools in the spirit of "Educating Together".  All of these features are situated on the picturesque environs of the Mill Race River.
There has been a strong emphasis on the importance of reading in the Park with visiting authors coming in the past to do story time in the Storytelling Circle.
There has been a huge effort made in developing the Park and the whole community has been very generous in supporting the many fundraising efforts. The Park  is an example of people coming together to give back to the community and of Dr O' Regan's philanthropy. Together they have left a lasting legacy for the children as well as providing a beautiful amenity for all ages to enjoy.
A more recent addition to the Park has been the beautiful Sensory Garden which was donated to the Park by the local active retirement group the Going Strong. Since the Park opened to the public it has three times been named in Irelands Top Ten Playgrounds in the country. One by MummyPages, by the Irish Times and more recently by Family Friendly HQ.
The Irish Times Top Ten Playgrounds
Family Friendly HQ Top Ten Playgrounds
O' Regan Park Funders:
Clare Local Development Company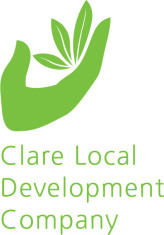 LEADER Programme

Clare County Council