Canon Butler
26th April 2019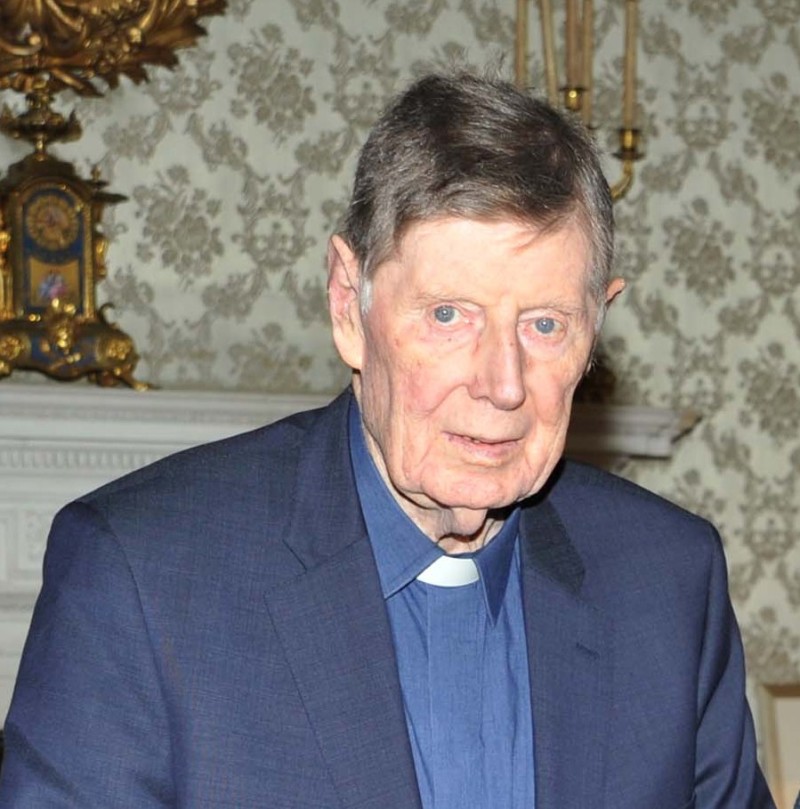 We are so sad today as we hear of the death of not just our founding member but our very dear friend Canon Reuben Butler. His contribution to the community of Newmarket on Fergus is immense. Leaving behind a legacy of community development including the Meals on Wheels service and the Going Strong group. Canon Butler also leaves behind a huge historical archive of the parish which formed the basis of his co written book The Story of Newmarket on Fergus.
His legacy does not just lie in his work but more importantly in the lasting friendships he formed in Newmarket on Fergus. We will miss his intelligence, kindness and his wit the likes of which we will not see again. He was a true gentleman.
Canon Butler will repose at The Church of Our Lady of the Rosary, Newmarket-on-Fergus on Saturday, 27th April, from 4.00 pm to 8.00 pm followed by prayers. Requiem Mass on Sunday, 28th April, at 3.30 pm followed by burial in Fenloe Cemetery. Our deepest condolences to his family and many friends.