Introducing FOOD4U
20th August 2021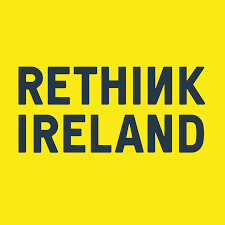 We are delighted to announce that we have been selected as a recipient of
Rethink Ireland
Ignite Midwest Fund.
Details of our latest project below:
On Thursday, 12th August 2021 Rethink Ireland announced the Awardees of its Ignite Midwest Fund. Seven innovative not-for-profit organisations in the Midwest region will receive cash grants to the value of between €55,000 and €75,000. The Ignite Midwest Fund has been created to specifically support organisations in the counties of Clare, Limerick and Tipperary working to tackle poverty, social exclusion, and inequality.
"FOOD4U"
Obair Meals on Wheels Service (Food4U) addresses rural isolation experienced by older people through the means of technology. When Covid hit the country, Obair's service and volunteers could not access the elderly clients because they were cocooning. They had to find an alternative way to contact them and obtain their order details. In order to facilitate this virtual contact, Food4U have developed an app, empowering 180 elderly clients, aged between 65 and 95 to engage with Meal on Wheels digitally.