2021 FoodCloud Impact Report
23rd February 2022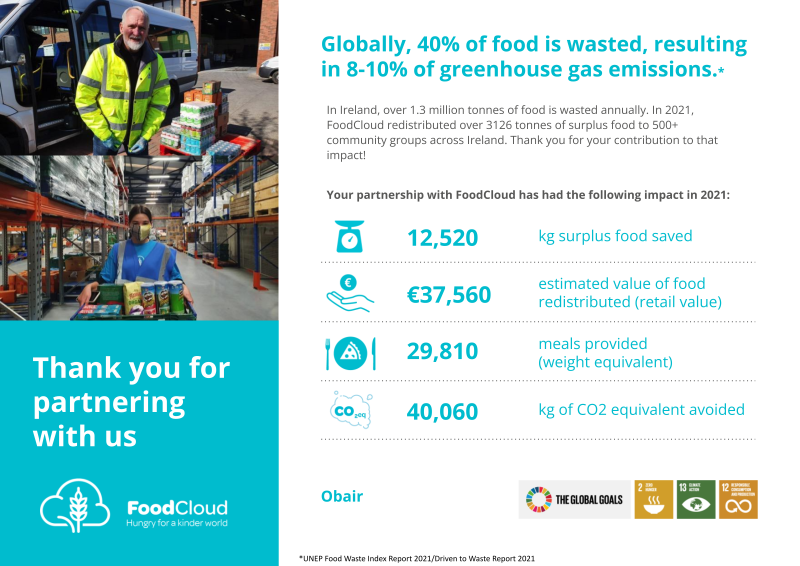 Obair Meals on Wheels are proud to be part of FoodClouds transformative network of over 500 community groups across the country who are using surplus food in their services. This all goes towards helping FoodCloud to promote a less wasteful, more equitable and more circular food system.
In 2021 we worked together with FoodCloud  to:
Redistribute 3,126 tonnes of surplus food, equating with 38.5 Million
meals!!
Stop 9,888,000 tonnes of carbon emissions from being released into the
atmosphere!!
Not bad for 355 days of work!!
See the below graphic showing Obairs own impact report detailing all of the work using
surplus food to deliver your services.