Town and Village Award
8th January 2021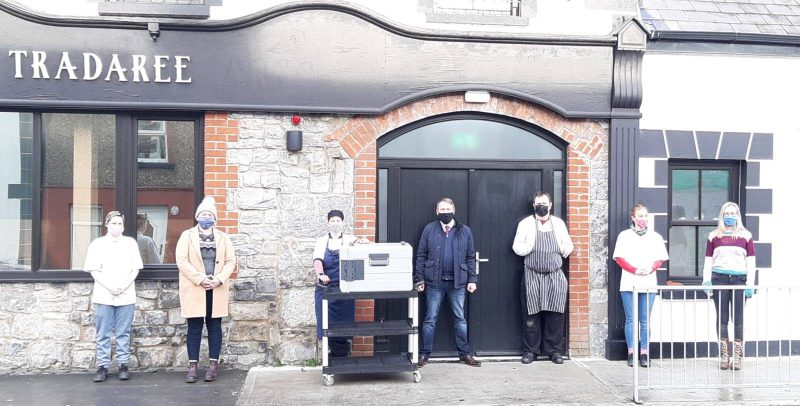 We were delighted to confirm that we have been awarded €200,000 in funding as part of the Government's Town and Village Renewal Scheme.
The funding will be used to finalise the regeneration of The Tradaree building on the Main Street in Newmarket and will see the construction of a new production kitchen, cooking enterprise hubs, a commercial cookery school, holistic space and office suites and a youth cafe. The project will help make Newmarket to be a more sustainable village in which to live, work and socialise.
We expanded our Meals on Wheels service in March last year with a core staff of 5 during the height of Covid 19. We now provide 160 meals per day to the older community throughout Clare as well providing family food support, hot school meals and meals to families in sheltered accommodation 7 days a week.
The new Tradaree Training Centre for chefs that has been allocated funding will be delivered in conjunction with Limerick Institute of Technology.
Obair is one of six local projects that have been awarded funding under the latest round of the Town and Village Scheme. Congratulations to everyone involved.