Trip to the Park!
10th May 2016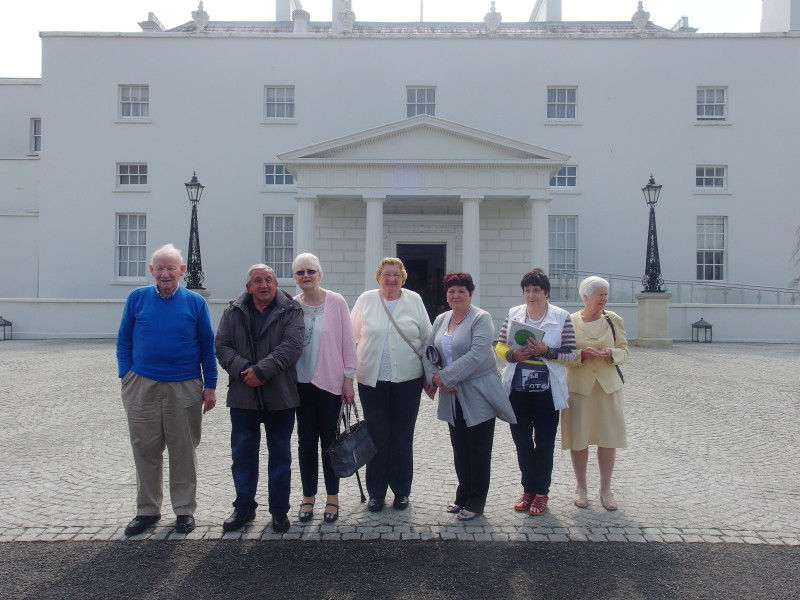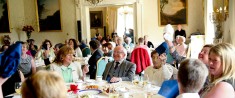 20 Years Going Strong
The Going Strong Active Retirement Group were honoured to be invited to Áras an Uachtaráin on May 10th. This invite coincided with the 20th anniversary of the group. The visit began with a meeting with President Higgins and his wife Sabina in the formal rooms of the Áras. The group were delighted to present President Higgins with a painting of a local river near where he grew up. The President remarked that he remembered the place well from his childhood, he also noticed a small painting of the Dromoland Turret in the back of the gift and spoke of the history of this landmark!
President Higgins chatted with all the members of the club some of whom he remembered from his formative years in Newmarket on Fergus. After the meeting the club joined the other community groups who were invited for Afternoon Tea. The Going Strong group dined in the beautiful Presidential portrait room. President Higgins, with Sabina, then joined everyone for tea after giving a beautiful speech. In his speech he mentioned the group from his homeplace of Newmarket on Fergus and even mentioned his memories of the Weavers Road! President Higgins also talked about our heritage, Irish culture and topical issues close to his heart such as the environment and climate change. He also spoke movingly about the refugee crisis and the importance of welcoming new cultures into Ireland as we have been embraced by other nations worldwide.
During a beautiful Afternoon Tea spread entertainment was provided from Simon Morgan formerly of Anúna. The group enjoyed a singalong to many beautiful renditions, such as, Some Enchanted Evening and Shenadoah. Following the tea there was plenty of time for chat, photographs and a walk around the grounds. The staff at the Áras were extremely welcoming of all the groups and the whole day was a very relaxed and informal affair!
"These tea receptions are occasions to pay tribute to people of all ages and circumstances who are doing so much to build solidarity and cohesion in our country. To all of you who care for others, who offer friendship and support, please accept my sincere thanks as Uachtarán na hÉireann."

President Michael D. Higgins, 10 May 2016