Tradaree News!!
28th June 2019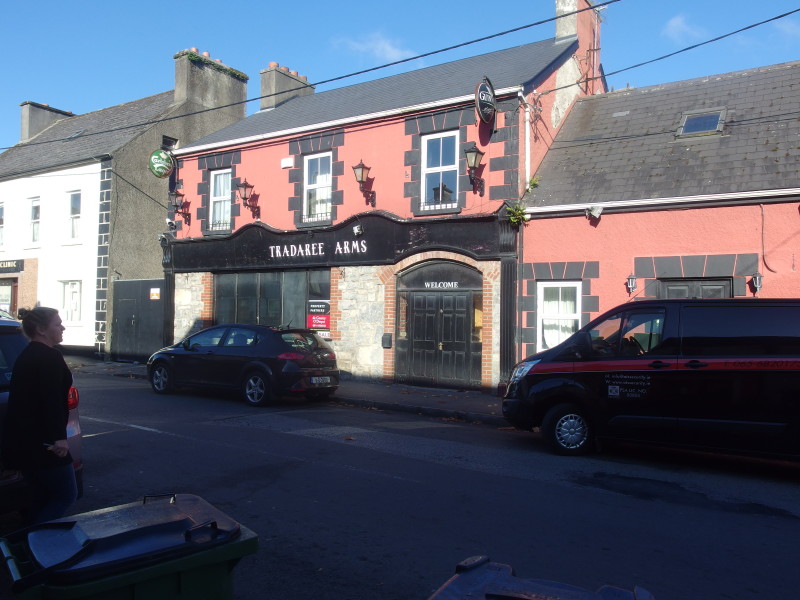 We are delighted to be joined by Clare FM this morning as we officially announce further investment for The Tradaree Development.
This funding now sees a total investment of 1.2 million euro in to the Main Street of Newmarket on Fergus.
This latest funding of €500,00 received from The LEADER Programme will see the derelict Tradaree Arms transformed into a hive of activity. In 2017 we received €200,000 under the Town and Village Renewal Scheme and just last year we were chosen by philanthropic Tomar Trust to receive funding of €200,000. This, along with an investment of €300,000 of Obair funding will now see the project commence.
Newmarket on Fergus' Main Street has seen a decline in recent years and only months ago the last remaining shop on the street closed down.
The project will provide 16 spaces for trainee chefs, as well as a start-up hub for local food producers.
The building will also house Obairs' newly revamped Youth Space, an alcohol and drug free recreational space for young people.
A major part of this project will see Obairs existing Meals on Wheels service extended out to cover other areas in the County. Currently the South Clare Meals on Wheels service operates from Cafe Fergus and is at capacity delivering to not just the locality but also Clarecastle, Quin, Doora, Dangan, Kilkishen, Kilmurry, Sixmilebridge, Bunratty and Cratloe.
Thank you to our funders, our local representatives and everyone that partnered up with us to help us achieve this. 
See here the link to the top news report today on Clare FM:
News Article from The Clare Echo:
The Clare Echo Tradaree Project
Video: