Community Meeting-Dec 02nd
18th November 2019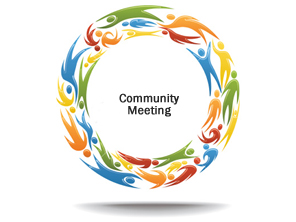 URGENT COMMUNITY MEETING
A Community Forum will take place for all residents and citizens of Newmarket on Fergus on THE NEW DATE OF MON 02ND DEC at 7.30pm in the Newmarket-on-Fergus Community Centre
AGENDA
1. Situation regarding a GP in Newmarket on Fergus
2. Lack of Garda presence/Redundant Garda Station in Newmarket on Fergus
3. Lack of basic services, amenities and facilities, particularly in the Main Street of Newmarket on Fergus
This will be a facilitated meeting and it is open to all members of the community to discuss the issues on the Agenda. Invitations will be forwarded to all local politicians and public representatives, Clare County Council, the HSE and all Community Groups.
All concerned residents can email their questions and queries to info@obair.org
For further information call Obair on (061) 368030.
Thank you and please share as it is very important that everyone has their say.