Update on Tradaree Project
28th September 2018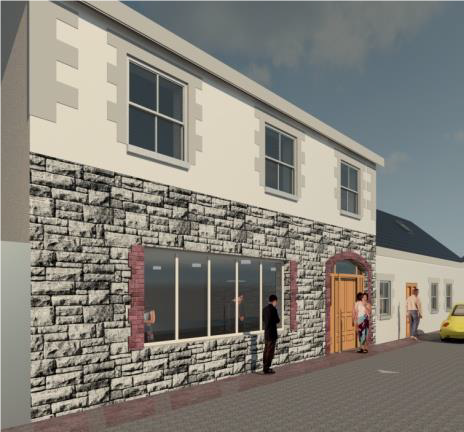 Introducing The Tradaree Social Food Enterprise, Main Street, Newmarket on Fergus, Co Clare (Formally The Tradaree Arms Pub and Restaurant)
The Tradaree Social Food Enterprise has 5 different elements to its capital build Development at The Tradaree Building.
Element 1: 4 micro food development hubs for new food start-ups, with a centrally located facility and a business management structure. This will be facilitating the aggregation, storage, processing, distribution, and/or marketing of locally/regionally produced food products.
Element 2: A state of the art training facility with 16 stations, interactive teaching and fully serviced kitchen equipment. This will support accredited training, unaccredited training and private enterprise training.
Element 3: A modern up to date production kitchen to facilitate the ever-expanding South Clare Meals on Wheels service.
Element 4: A holistic space to include counselling offices, meditation and yoga room and addiction rehabilitation space. Family resource centre facility.
Element 5: A youth drop-in centre that has already begun development.